The late Jeannette Vollmerhausen was a prolific artist and graced the walls of UMC Savage with her artwork as shown below.
"Noah's Ark" located in the Faith & Ministry Center
"Returning Dove" is located on a wall across the hall and heading toward Noah's Ark carrying an olive branch. This is the dove Noah sent out in search of land returning.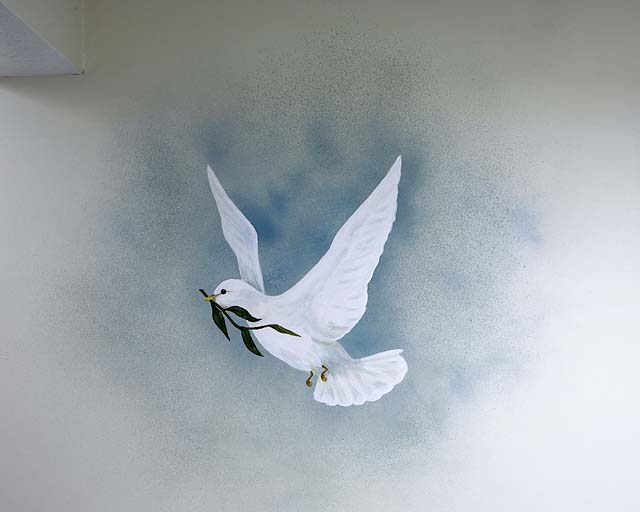 "Jesus Welcoming with Open Arms" opposite side entrance to the Faith & Ministry Center.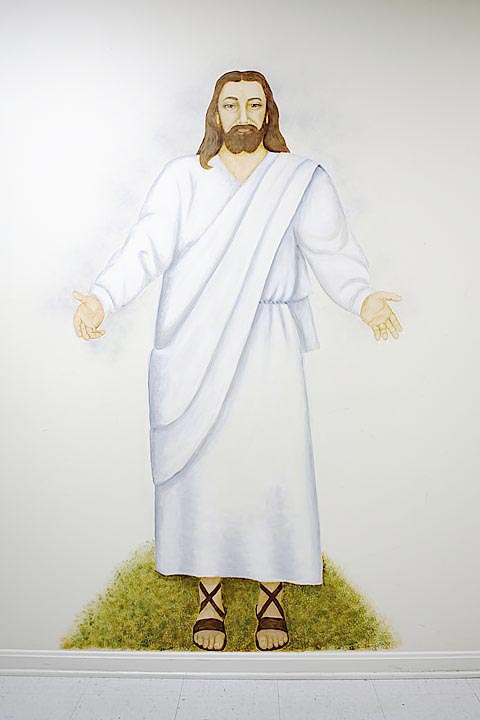 The effect of Jesus across the doorway has a dramatic affect
entering the Faith & Ministry Center – especially at night – often times appearing as if he's really standing there waiting for you.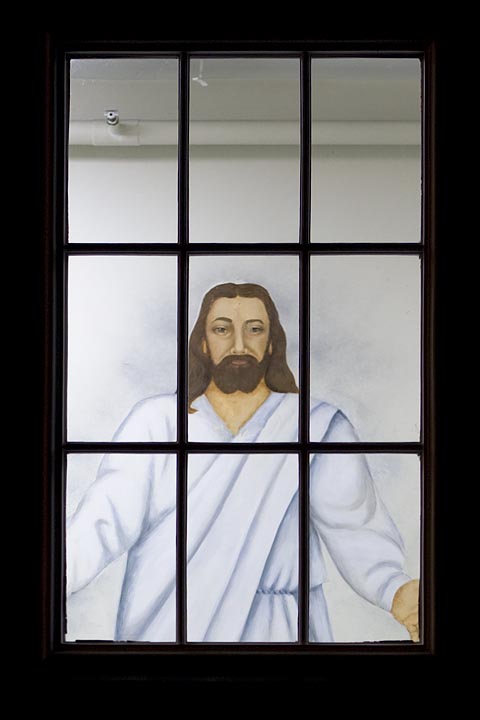 "Jesus with the Children" is located in the Fellowship Hall basement hallway where the children's Sunday School classrooms are located.